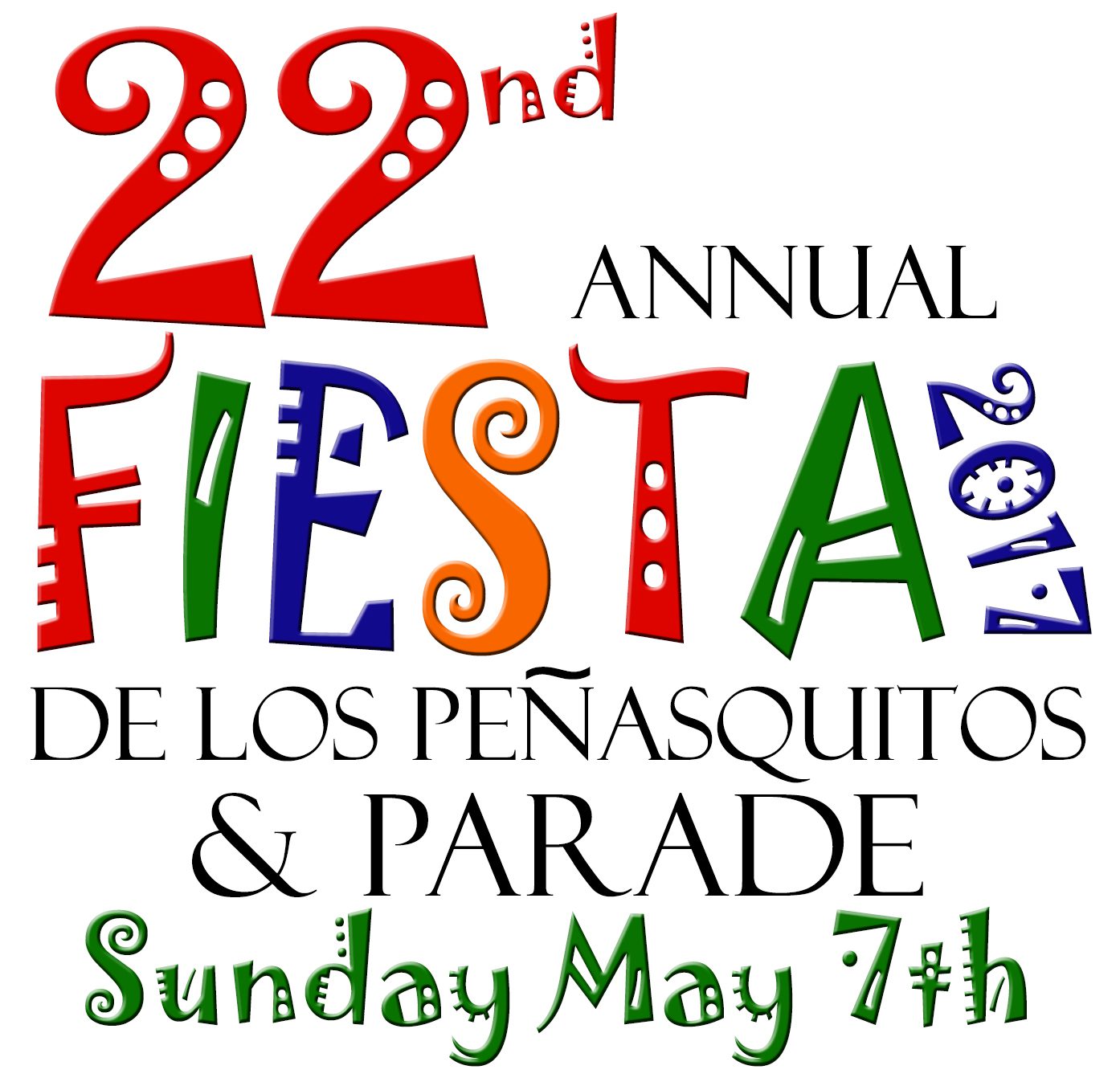 Food Vendor List & Entertainment Schedule Just Released – See Below!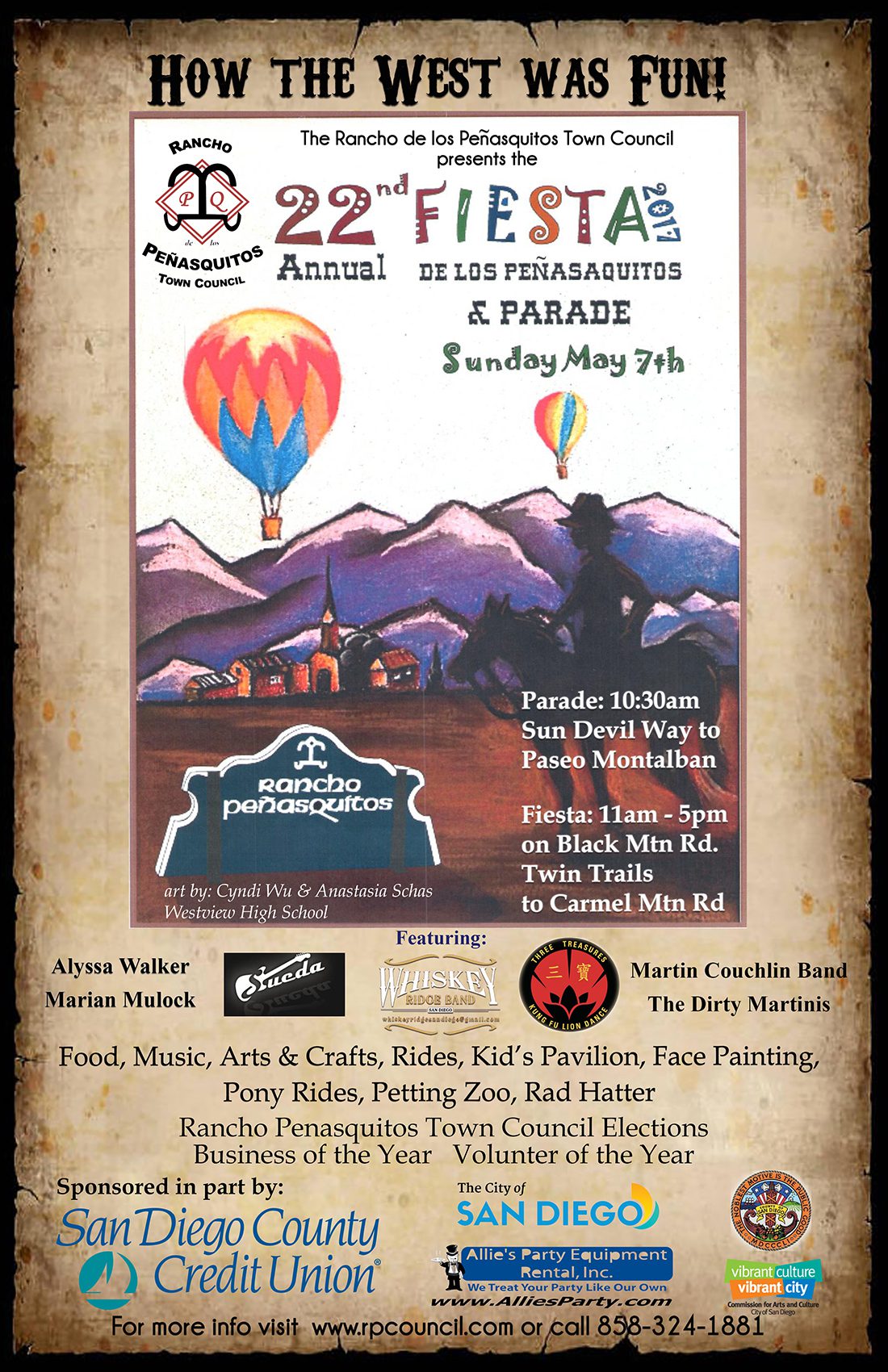 Every year since 1995, approximately 15,000 people set foot in Rancho Peñasquitos to attend the annual "Fiesta de los Peñasquitos" community festival and Street Fair that has become the annual community high-light event.
Fiesta features four unique zones: the "family fun zone," the "adventure zone," the "community zone," and the "carnival zone."  Over 150 vendors provide arts & crafts, food, home improvement tips, a rock climbing wall and a Fiesta Fun Tent for children of all ages. There is truly something for everyone!
There are many ways you can participate in PQ's community festival:
Host a booth Fiesta Booth Application 2017
Become a sponsor (Fiesta Partnership Opportunities 2016)
Entertainment Entertainment Application- Fiesta 2017
4th&5th Grade Theme Art Contest
Be in the Parade 2017 PQ Fiesta Parade App
Volunteer! (or contact fiesta.rptc@gmail.com)
RPTC Elections – Run-Vote-Learn
2017 Fiesta de los Peñasquitos Parade Route: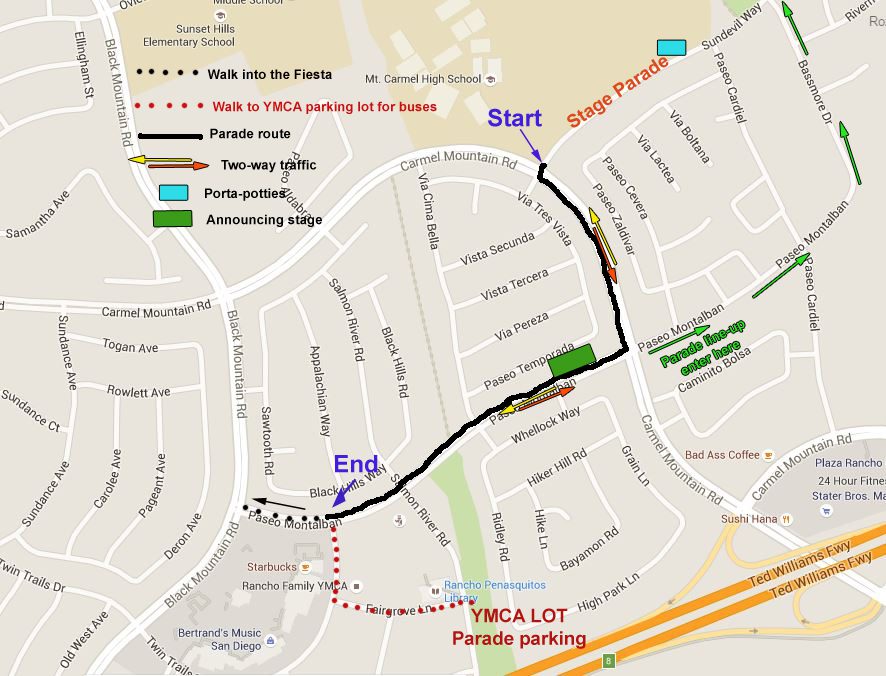 ---
2017 Fiesta de los Peñasquitos Weekend schedule:
Saturday, May 6th
Registration: http://www.pq5kfunrun.org/registration.html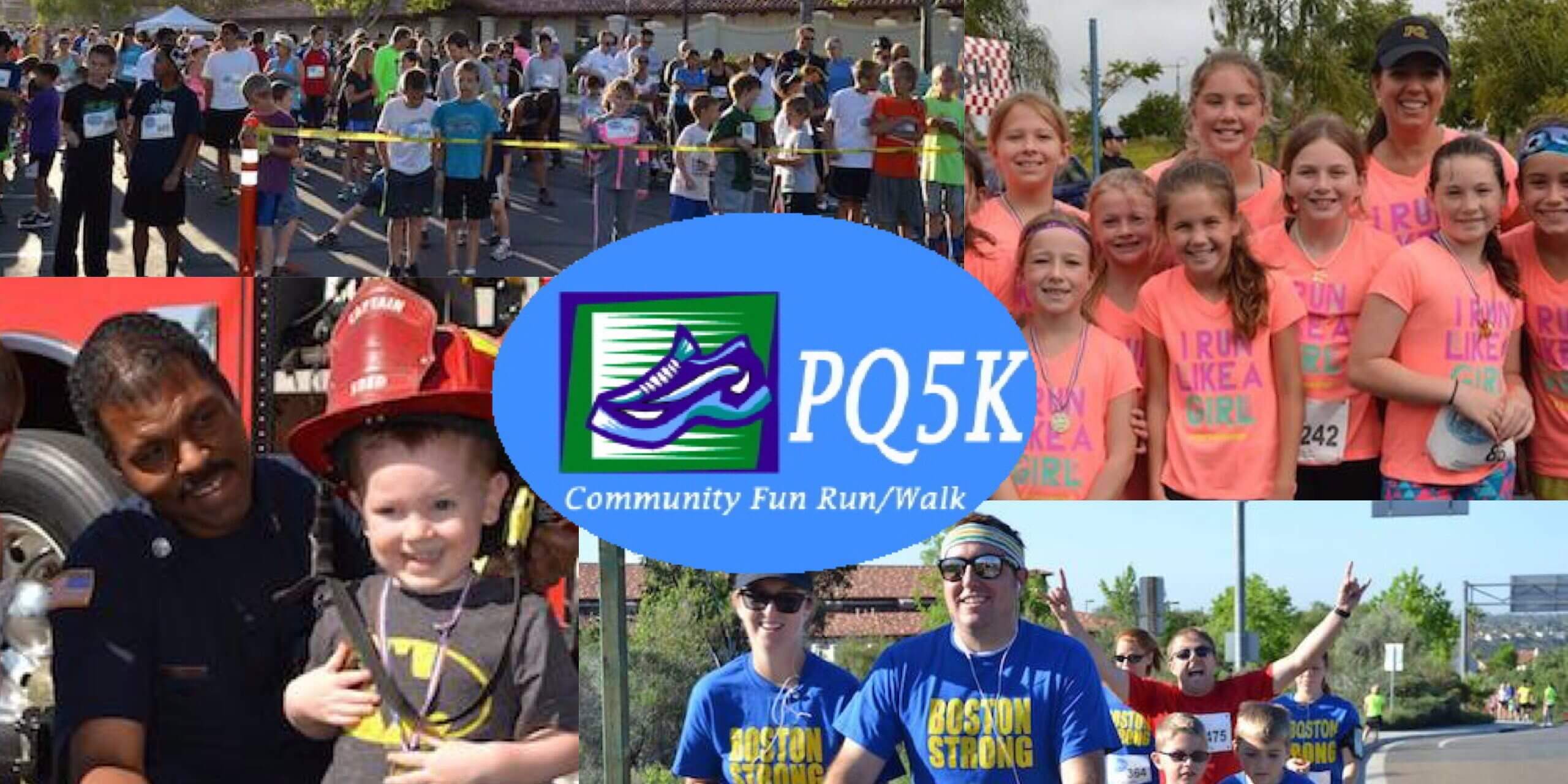 Sunday, May 7th
3rd Annual Parade de los Peñasquitos (Start at Mt. Carmel HS)
22nd Annual Fiesta de los Peñasquitos (Black Mountain Road between Twin Trails and Carmel Mountain Rd)
---
Please contact us with any questions! We look forward to celebrating this milestone year with you!
Email: Fiesta@rpcouncil.com

or

fiesta.rptc@gmail.com