Save the annual PQ Fireworks Show!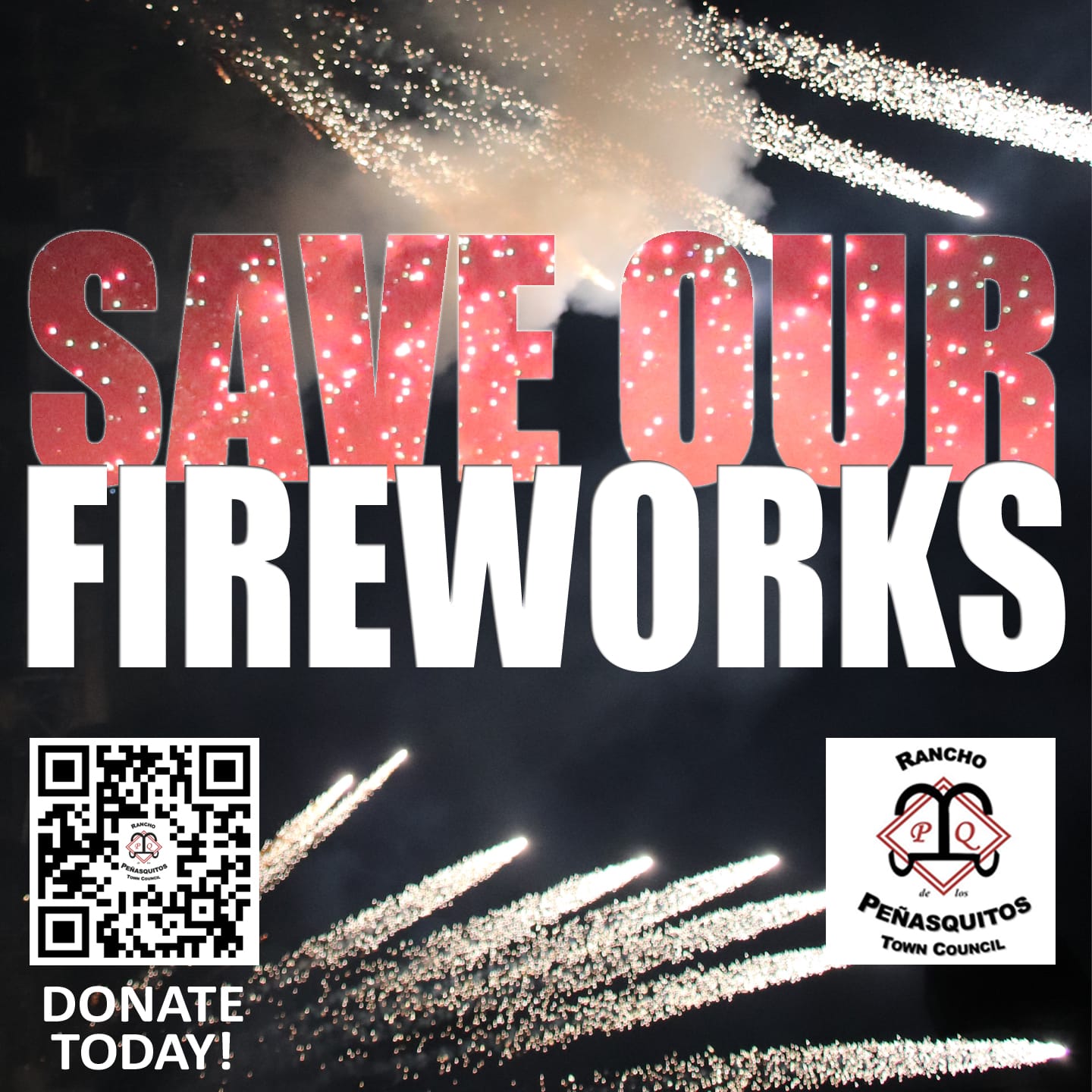 The funding for our local fireworks has come from our Parks & Recreation Program fees collected. Due to budgetary changes effective immediately, the city of San Diego will no longer be providing Fireworks for PQ!  It is up to us to save the annual PQ Fireworks show going forward.  The current cost to produce the Fireworks in the PQ this July 3rd, 2019 is $35K.  We must commit by April 1, 2019, to the Fireworks company.
Donate to the gofundme today!  https://gofundme.com/pq-fireworks-show-2019
We appreciate your support and look forward to lighting the sky over PQ in 2019!